https://player.vimeo.com/external/166335997.sd.mp4?s=7fbc75b48b2bff9e21a7f05e5675355c503adfa9&profile_id=164

Resume
About Me and my Key Topics
My name is Lukas Knopf and I am in my mid-thirties living in Germany. As graduated industrial engineer, I have wide interests in different research fields like aviation, bionic and the impact of technologies measured by and discussed within behavioural science, business administration or macroeconomics. Since my childhood, I am inspired by the magic of natural sciences (particularly physics) and I fell in love with aviation, especially extraordinary aircraft configurations. During my studies I specialized in aerospace engineering, drew up own blended wing body designs and made my private pilot licence (PPL-A / JAR-FCL). In addition to my affinity for technical and scientific issues, I discovered my passion for innovation management, mainly technology scouting and forecasting as well as converting ideas and inventions into new products and services. I am glad to live in a period of industrial and technological prosperity, seeing so many emerging technologies, which have the potential for effecting change in our society and shaping a new future. To get more familiar with the way how innovations happen, I decided to focus my business-administration studies on how to set up a company combining high-level innovativeness, profitability and market-orientation. Therefore, I chose to concentrate on both Marketing (e.g. International Marketing, E-Commerce) as well as Organization and Leadership (e.g. Knowledge-Management, Strategy, Alliances, Innovation-Teams). In the context of my PhD concerning Innovation Management, I focus on the organisational framework to initiate and accompany single projects or complete organisational change processes to meet the challenges of the digital transformation. In my opinion, the most important game-changing technologies for the next years are advanced machine learning (AI, Analytics and Smart Data) and additive manufacturing (3D printing). But we also have to pay attention to the progress of enabling circumstances - keeping up essential resource flows: billions of partially connected sensors and 5G (information), blockchain (money), autonomous systems like commercial drones or truck platooning (physical transportation of goods and people), decentralized and demand-driven power generation, energy storage and smart grids (energy), well-educated and self-determined employees (ideas and workforce) and keeping up a liveable environment, affordable housing, sustainable agriculture and peaceful coexistence of different ideologies (living conditions).
Education, Jobs & Experiences
Apr 2016 - now
Innovation & Business Development
GE-T GmbH, Ingolstadt, Germany
Apr. 2013 - Jul 2018
PhD Research: Innovations & Digital Transformation
Chair of Organization and Leadership, TU Braunschweig, Germany
Sep 2012 - Mrz 2013
Project Management (Product Development)
ES-Tec GmbH, Wolfsburg, Germany
Apr 2012 - Jul 2012
Business Development
Sunfire GmbH, Dresden, Germany
Apr 2009 - Nov 2011
Student Assistant
Institute of Management, TU Braunschweig, Germany
Sep 2008 - Mrz 2009
Assistant for Regional Parliament Deputy
Braunschweig, Germany
before
Process Optimization
ThyssenKrupp Steel AG, Duisburg, Germany
My Specialities
"Truffle Pig"
Discovering information, combining data and identifying unexpected solutions.
Analytical & Critical Thinking
Categorising data, focusing on relevant information and deducing consequences.
Learn and Share
Building up not only my own skills but helping others to find helping training formats.
Skills & Abilities
Business Model Development
Technology Trend Scouting
Strategic Technology Management
Self-conceived Courses and Presentations
Project Portfolio Management(1)
Master Workshop, Jan/Feb 2019 & 2018 & 2017
Team Management & Organisation
Master Exercises, Oct-Feb 2013-2017
Alliance- & Knowledge Management
Master Exercises, Apr-Jul 2014-2016
Power in Organisations(2)
Master-Seminar, Apr-Jul 2016
Decision Making
Master-Seminar, Okt'14-Feb'15
Leading Innovative Teams
Master-Seminar, Apr-Jul 2014
Organisational Behaviour(2)
Master-Seminar, Okt'13-Feb'14
Business Simulation
Master Exercises, Apr-Sep 2013
1) in cooperation with Dr. Daniel Jonas

&nbsp&nbsp&nbsp and Dr. Jan Sternkopf, Campana & Schott

2) in cooperation with Dr. Jelena K. Becker
Visited Workshops & Presentations (selected)
Post-Quantum Security
Prof. Dr. Hannes Federrath & Asst. Prof. Dr. Florian Neukart, 05/02/2019
The Digitalisation of Traffic Systems
Prof. Dr. Thomas Form & Prof. Dr. Frank Köster, 29/01/2019
Futures in Motion 2035
Wolfgang Müller-Pietralla, 05/12/2018
Game Engines - use for security-related automated driving simulations
Kian Saemian, 05/12/2018
Contribution of Aviation to the Future of Mobility
Prof. Dr.-Ing. Axel Herrmann, 28/05/2018
Cyberattacks in the context of Industrial Espionage
Harald Bunte, 09/05/2018
The Digital Aircraft - Next Generation Simulation for Future Aircraft Design
Prof. Dr. Cord-Christian Rossow, 26/04/2018
Potentials of Digitalization in Aviation
Sven Taubert, 23/04/2018
The Power within Leadership
Rainer Hank & Mathias Siemann, 17/04/2018
The Transformation of the Automotive Industry
Dr. Karsten Kieckhäfer, 04/04/2018
Agile Project Managements Methods - SCRUM
Stephan Brunnet, 25/01/2018
Weather-depending Electricity Generation in Germany
Prof. Dr. Dr. h.c. mult. Hans-Werner Sinn, 15/11/2017
The Digitalization of Mobility
Prof. Dr. Karsten Lemmer & Prof. Dr. Stephan Rammler, 02/05/2017
Contract-based Coordination of Distributed Product Development Processes
Dr. Kerstin Schmidt, 06/06/2016
Pushing Innovations - New Things and its Enemies
Prof. Dr. Gunter Dueck, 09/12/2015
Negotiation Management
Foad Forghani, 05-06/11/2015
Innovations - Gen Y and New Workplaces
Dr. Stefanie Burghardt, 14/10/2015
Making Future - Insights of Brain Research
Prof. Dr. Martin Korte, 16/09/2015
Global Social Business Summit
Muhammad Yunus, 04/11/2010
Computer Skills
Word, PowerPoint, Excel, Outlook
Testimonials
Years of experience: satisfied customers, pleased employers, happy team colleagues and supervised students!
Look at their opinions!
Will follow soon. Waiting for the permissions.
"Short and concise statement."
"A comment concerning my methods."
"Few words about a special project."
"One or two sentences about the way I work together with my team."
Practice Partners
My practice partners during the last years.
Energy, Automotive, Aviation and Consulting!
Projects & Partners
As usual in professional cooperation focusing on new technologies, innovations and business cases most of my partners do not want their projects or even the existence of a special collaboration to be published. Therefore, I am unfortunately not able to list all interesting partners or projects in this section. However, according to the dominance of a few megatrends the challenges across all technology-orientated branches seemed to be similar. What I can tell - without disclosing confidential information - is that according to my specialisations most of these projects were aimed on early stages of innovation management and product development. To be more specific: Together with my teammates I worked on approaches for an internal promotion of ideas and inventions to avoid organisational innovation barriers. To convince influencer and decision-makers we had to ensure the development and integration of adequate business models. The implementation of boundary-spanning open innovation teams and the collection and aggregation of customer insights should support the market diffusion of inventions. Often there is the need to restructure the product-range and related processes simultaneously. Today, businesses are confronted with the need to a comprehensive transformation into a digitalized and connected value-chain (mainly B2B) to provide competitive services and smart products (primary B2C). Not only the knowledge and creativity to work out ideas and promising projects, but also the ability to roadmap this conversion, deducing special issues and implementing appropriate mechanisms are core competencies of technology-orientated corporations. In conclusion, the major topics I worked on were about these four major issues: 1. Technology: Idea-generation and Invention 2. Market: Value Creation, Business Models and Profitability 3. People: Employees, Customers and Social Impact 4. Learning: Individual, Organisational and Machine Learning I am convinced that this combination of issues provides a great approach to analyse and explain key topics of modern corporations. So I select these as my starting point for further comments in my ➢ Portfolio .
Selected Practice Partners
Bugatti Automobiles S.A.S.
- Automotive - Aviation - Consulting - Supplier/Mobility - Software
Portfolio
Read and comment my portfolio
The-4: Technology, Market, People and Learning!
For me as an industrial engineer the obvious nucleus of an innovation is the idea. So I began working on subjects like idea generation (e.g. brainstorming, TRIZ or Design Thinking). Analysing the impact of such tools it seems evident that they have to be accepted and useful, and - at best - easy to implemented and synchronised with existing processes. Those efforts are strongly linked with the engagement and ingenuity of employees. To support creativity, the willingness to change behaviour and reflect common solutions you have to encourage your staff to question your entire business. So you need well-educated, confident and resilient employees which have to be assisted by an empowering transformational leadership. Because firms commonly have to concentrate on the most promising projects with perceived benefits , the innovating team has to demonstrate both the technological feasibility and the potential of a business case. Furthermore, to pass the different stages of innovations - from the raw idea to a successful market launch - such a development project needs promotors on all levels to protect prospering ideas against organisational resistance arising from different motivations like personal interests. Since decades it is all about earning and investing money - keeping the balance between exploration and exploitation. As if this was not tough enough, the requirements for sustainable companies facing escalating competition have emerged: being robust but flexible, social but profitable, agile but with a clear tradition-founding identity, reliable but re-inventing themselves, inventive (up to disruptive) and of course antifragile, courageous and decisive as well as aware of unseen risks (black swans), realistic but visionary. It is all about being innovative, that's all. Finally, today all these requirements are forewarded to and have to met by modern high-skilled employees. For this reason it is important to support your teams in compensating these challenging tasks and not to overstrain their personal resources in the long run. The purpose of this section is to share knowledge. If you want to contribute your findings, experiences or expert knowledge feel free to contact me! In this portfolio you will find a growing number of short articles, papers and thoughts discussing special topics innovative firms have to deal with.

Don't hesitate to contact me!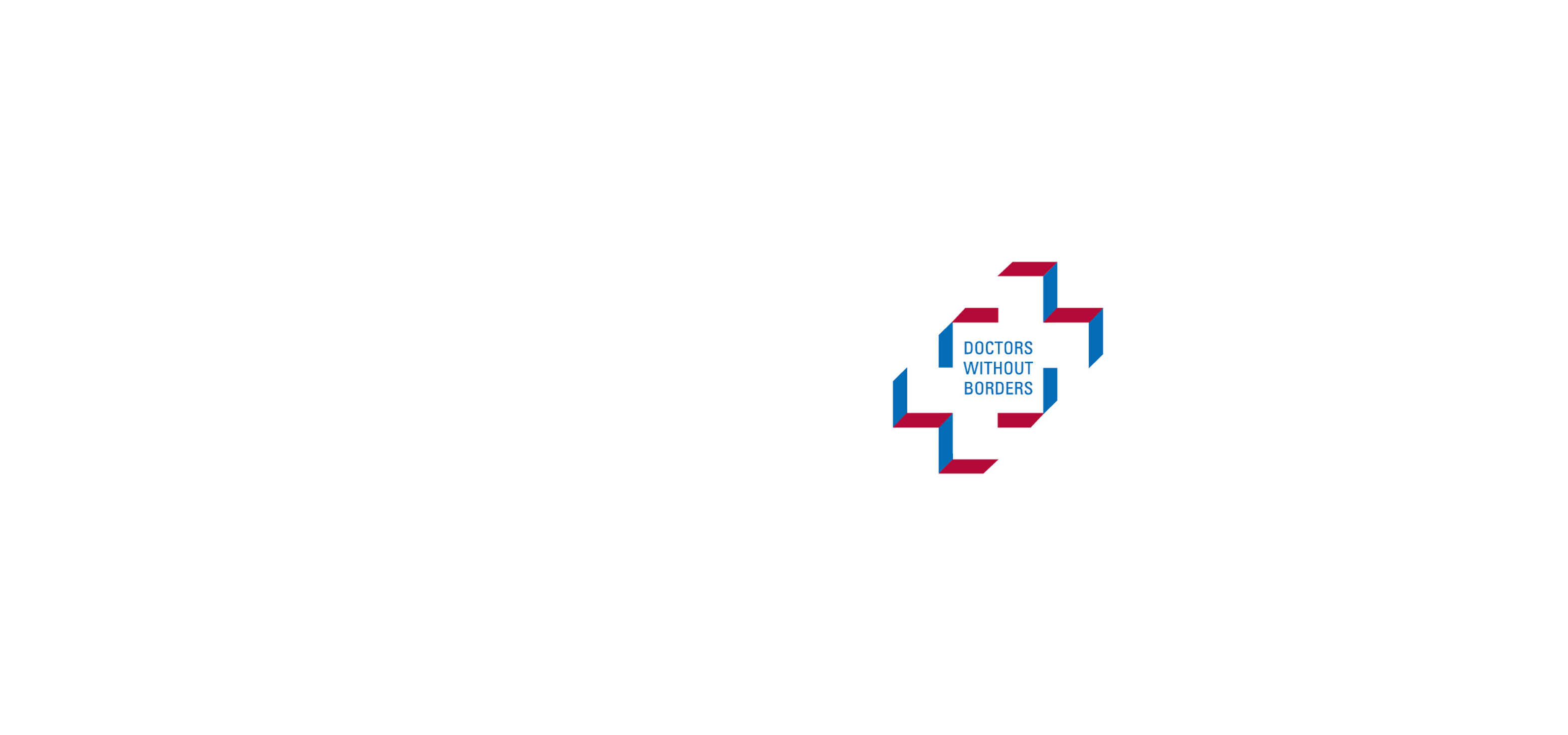 Social Responsibility
Impressum / Terms
Impressum
Obwohl ich davon überzeugt bin, dass Webseiten wie diese in englischer Sprache angeboten werden sollten, unterliegt dieses Angebot dem Herkunftslandprinzip (Telemediengesetz §3) und somit der Rechtsprechung der Bundesrepublik Deutschland und ist in deutscher Sprache zu verfassen. Aus diesem Grund ist es lediglich ein zusätzlicher Service, mein Impressum und meine Datenschutzerklärung in englischer Sprache anzubieten. Im Falle von Auslegungsfragen ist die deutsche Fassung maßgeblich. Obgleich es sich um eine rein privat genutzte Website und im Sinne des ➢ Telemediengesetzes (TMG) §5 um keine geschäftsmäßige Ausrichtung als Telemediendienst handelt (und somit keine kommerzielle Nutzung vorliegt), habe ich dennoch beschlossen, einem Großteil der Informationspflichten nachzukommen, als untliege mein Angebot womöglich weiterreichenden Auflagen:
Freiwillige Angaben zur Privatperson
Kontaktdaten
Um Missbrauch, Manipulation u.v.m. durch Robots (z.B. für SPAM) zu unterbinden gelangt man nur via Captcha an meine persönlichen Daten. So möchte ich mit vertretbaren Aufwand gewährleisten, dass nur Personen mit berechtigtem Interesse an meine Kontaktdaten gelangen. Ich bitte um Verständnis. Zudem habe ich habe mich dafür entschieden, Ihnen die Daten so zur Verfügung zu stellen, dass die Daten für Menschen auslesbar sind, aber eine maschinelle Decodierung erschwert ist.
Beim Wählen dieser Nummer können Kosten entstehen.
Streitschlichtung Ich bin nicht bereit oder verpflichtet, an einem Streitbeilegungsverfahren vor einer Verbraucher-schlichtungsstelle teilzunehmen. Haftung für Inhalte Gemäß § 7 Abs.1 TMG sind Diensteanbieter für eigene Inhalte auf den eigenen Seiten nach den allgemeinen Gesetzen verantwortlich. Nach §§ 8 bis 10 TMG sind Diensteanbieter jedoch nicht verpflichtet, übermittelte oder gespeicherte fremde Informationen zu überwachen oder nach Umständen zu forschen, die auf eine rechtswidrige Tätigkeit hinweisen. Verpflichtungen zur Entfernung oder Sperrung der Nutzung von Informationen nach den allgemeinen Gesetzen bleiben hiervon unberührt. Eine diesbezügliche Haftung ist jedoch erst ab dem Zeitpunkt der Kenntnis einer konkreten Rechts-verletzung möglich. Bei Bekanntwerden von entsprechenden Rechtsverletzungen werde ich diese Inhalte umgehend entfernen. Haftung für Links Mein Angebot enthält ggf. Links zu externen Webseiten Dritter, auf deren Inhalte ich keinen Einfluss habe. Deshalb kann ich für diese fremden Inhalte und die korrekte Ausübung von Datenschutzbestimmungen auch keine Gewähr übernehmen. Für die Inhalte der verlinkten Seiten ist stets der jeweilige Anbieter oder Betreiber der Seiten verantwortlich. Die verlinkten Seiten wurden zum Zeitpunkt der Verlinkung auf mögliche Rechtsverstöße überprüft. Rechtswidrige Inhalte waren zum Zeitpunkt der Verlinkung nicht erkennbar. Eine permanente inhaltliche Kontrolle der verlinkten Seiten ist jedoch ohne konkrete Anhaltspunkte einer Rechtsverletzung nicht zumutbar. Bei Bekanntwerden von Rechtsverletzungen werden wir derartige Links umgehend entfernen. Urheberrecht Die durch die Seitenbetreiber erstellten Inhalte und Werke auf diesen Seiten unterliegen dem deutschen Urheberrecht. Die Vervielfältigung, Bearbeitung, Verbreitung und jede Art der Verwertung außerhalb der Grenzen des Urheberrechtes bedürfen der schriftlichen Zustimmung des jeweiligen Autors bzw. Erstellers. Downloads und Kopien dieser Seite sind nur für den privaten, nicht kommerziellen Gebrauch gestattet. Soweit die Inhalte auf dieser Seite nicht vom Betreiber erstellt wurden, werden die Urheberrechte Dritter beachtet. Insbesondere werden Inhalte Dritter als solche gekennzeichnet. Sollten Sie trotzdem auf eine Urheberrechtsverletzung aufmerk-sam werden, bitten wir um einen entsprechenden Hinweis. Bei Bekanntwerden von Rechtsverletzungen werden wir derartige Inhalte umgehend entfernen. Allgemein Bei der Konzipierung der Website bin ich potentiell abmahnwürdigen Handlungen nach besten Wissen und Gewissen vorsorglich entgegengetreten. Dies umfasst bei Webites ohne kommerzielle Nutzung insbesondere Verstöße gegen das Urheberrecht (Fotos, Design) und Markenrecht (Domains), zum Selbstschutz als Betreiber einer Website aber auch den Datenschutz oder die Anbieterkennzeichnung (Impressum). Quelle:

➢ e-recht24.de
Terms of Service
Although I am convinced that it is necessary to provide such websites in English language this offer is subject of the country-of-origin principle (German Telemedia Act §3) and therefore is governed by the jurisprudence of the Federal Republic of Germany and is to provide in German language. Therefore it is an additional service to provide my Terms and Privacy Statement in English. In case of interpretation of terms, the German version shall apply. Although this website is used solely for private purposes and does not pursue any commercial interests as a tele-media service according the ➢ German Telemedia Act (TMG) §5 (and therefore no commercial use exists), I nevertheless decided to attend major parts of (information-)duties as though my website were subject to possibly further requirements:
Voluntary Personal Data
Contact Information
To avoid misuse, manipulation etc. through robots (e.g. SPAM) you can only get my contact information by passing a Captcha. I want to ensure with reasonable efforts, that only persons with a legitimate interest get informed about my personal data. I hope you will understand. Additionally I decided to provide this information in such kind humans will understand easily but robots / algorithms will find difficult circumstances to decode.
Dailing this number may generate additional costs.
UNDER CONSTRUCTION; WILL FOLLOW IN THE NEAR FUTURE.
Datenschutzerklärung / Privacy Statements
Datenschutzerklärung
Datenschutzerklärung Grundsätzlich erhebe und speichere ich als Betreiber dieser Website keine Daten. Die Nutzung meiner Seite ist selbstverständlich kostenfrei. Auch ich betreibe - wie bereits unter

Impressum / Terms

bekräftigt - diese Website ausdrücklich ohne kommerzielles Interesse und wüsste von keinen weiteren als den hier aufgeführten Möglichkeiten, dass Informationen von mir oder Nutzern potentiell aufgezeichnet, analysiert oder genutzt werden könnten: Bei der Erstellung und Bereitstellung meiner Website gibt jedoch Dienste, auf die ich bzurückgegriffen habe und auch zurückgreife, deren Funktionieren mir als Endanwender nicht vollumfänglich bekannt ist (und jedem Nicht-Programmierer auch nicht bekannt sein kann). Diese Dienste bzw. Services sind: 1. Die Seite ist als Template gekauft und von mir inhaltlich sowie im Erscheinungsbild modifiziert worden. Als Reaktion auf eine Anfrage meinerseits, ob und inwieweit Daten durch den Programmcode einsehbar, gespeichert, analysiert oder weitergegeben werden, hat mir der Anbieter am 12.05.2018 schriftlich mitgeteilt, dass außer der Möglichkeit, freiwillige Angaben im Kontaktformular zu übermitteln, von Usern keine weiteren Daten erhoben, analysiert oder weitergeleitet werden. Folglich ist mir nicht bekannt, dass der Programmierer des Templates Daten erhebt. Ein solches Template hätte ich auch nicht gekauft. 2. Die statistische Auswertung der Website unter Zuhilfenahme eines Service wie Google-Analytics sowie die I-am-no-robot-Abfrage via Google Captcha findet solange keine Anwendung, bis ich eine datenschutzgerechte Implementierung gewährleisten kann. Auf der entsprechenden Seite zum

Datenschutz bei Google Analytics (Link vom 02.05.2018)

ist zu entnehmen, dass bei Einsatz dieses Service Nutzerdaten wie z.B. IP-Adressen gespeichert werden. 3. Die einzige Möglichkeit, dass ich an Daten von Nutzern gelangen könnte ist über mein E-Mail Formular, bei dem es jedem frei steht, seine E-Mail Adresse zu Antwortzwecken zu übermitteln. Dies sind somit freiwillig und aktiv geleistete Informationen. Falls Sie nach einer Kontaktaufnahme die Löschung Ihrer Daten wünschen, möchte ich Sie bitten, sich an mich zu wenden. Ich werde Ihrem Wunsch (im Rahmen etwaiger gesetzlicher Aufbewahrungsfristen) gerne nachkommen. 4. Die Internetseite liegt bei dem Provider namens

united-domains AG

, der theoretisch auch Nutzerdaten und Trafficdaten ermitteln könnte. Als Reaktion auf meine Anfrage vom 02.05.2018, ob und inwieweit Daten gespeichert und ggf. weitergegeben werden, hat mir die united-domains AG am 29.05.2018 eine schriftliche Antwort gegeben: "Sie finden näheres zu unserer Datenpolitik unter:

http://www.united-domains.de/domain-registrieren/agb/datenschutz.html

Diesseits werden aus Sicherheitsgründen Zugriffe auf bei united-domains gehosteten Domains für lediglich sieben Tage in Form des Standard Apache LogFormats gespeichert: Zieldomain, IP, Datum+Zeit, Methode, Referrer (falls existent), Clientversion Spätestens nach vierzehn Tagen werden die Daten gelöscht (auch etwaige Backups sind dann gelöscht)." 5. Bei der Übermittlung der Daten im Internet - also der Infrastruktur zwischen dem Device des Nutzers/Users und dem Internetprovider - gibt es wahrscheinlich vielfältige (mir aber auch nicht im Detail bekannte Möglichkeiten) der Einsichtnahme und ggf. Manipulation des Datenstromes. Hierauf habe ich aber keinen Einfluss und lehne Forderungen diesbezüglich u.a. mit dem Hinweis auf die allgemein vorherrschende Verkehrsunsicherheit elektronsicher Datenübertragung ab. 6. Weitere Möglichkeiten eines potentiellen Datenmissbrauchs (z.B. durch Einbettungen bzw. Services) sind mir nicht bekannt.
Privacy Statement
Privacy Statement UNDER CONSTRUCTION; WILL FOLLOW IN THE NEAR FUTURE.